It was a lazy Sunday when my best friend and I decided to head out for some breakfast. He was in one of his moods and didn't want to drive to the beach, or to Kendall, or to Aventura or to anywhere for that matter. We drove around aimlessly and found our way into Midtown, my best friend shot down every suggestion I threw at him. Until finally, I convinced him to just park and we'd walk around and find something, we ended up at Sweet Point Bakery and Café. A small café located across from the Hurricane Grill and Wings in the new Midtown a building that has an inviting feel that drew us in. The décor inside the place is simple, with phrases painted on the walls, cheesecakes and desserts behind a glass display and smiling faces greeting you. They have indoor and outdoor seating available; it was a nice day so we sat outside. Their menu was simple, direct and to the point as you can see here: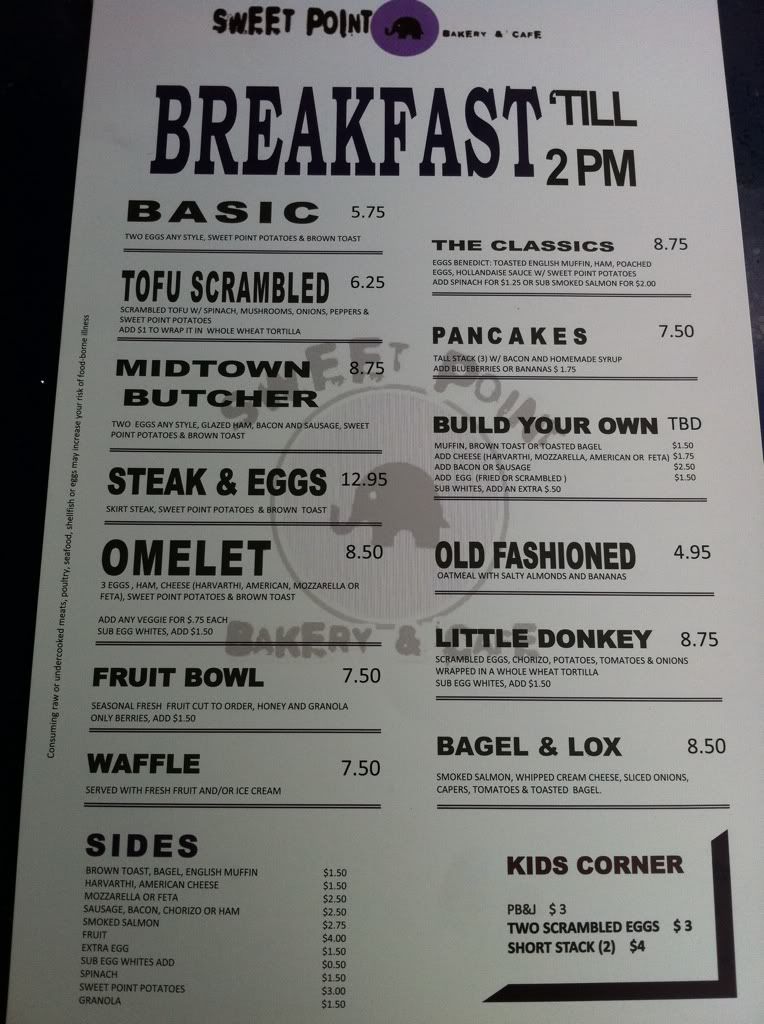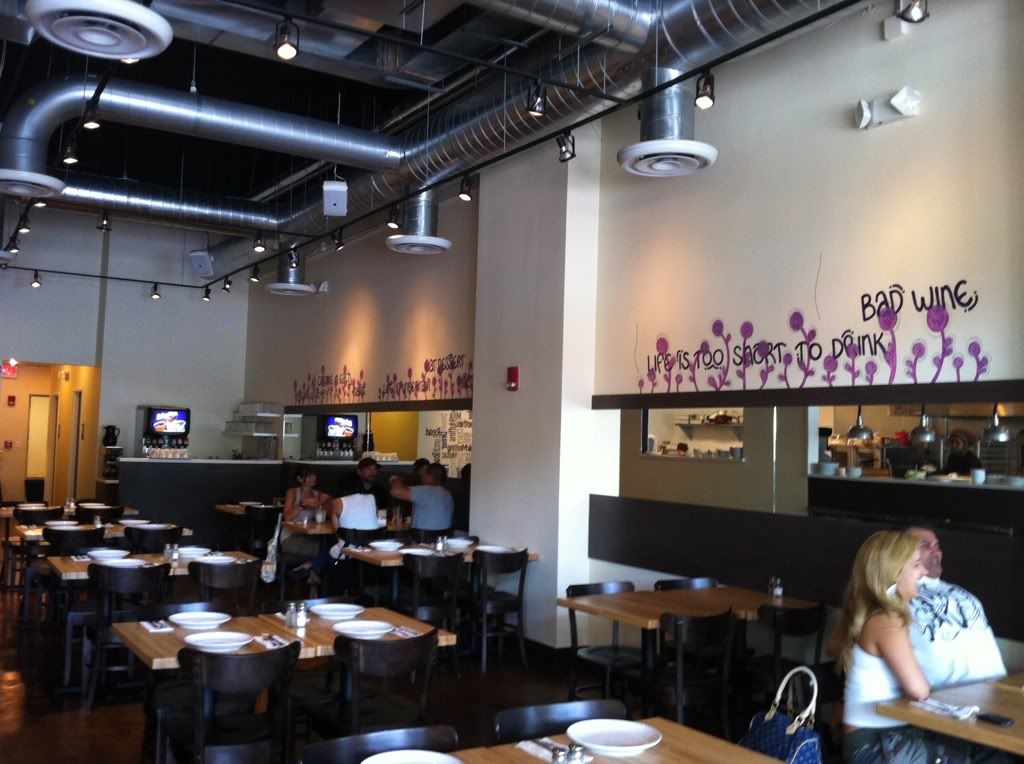 I went with the Little Donkey (scrambled eggs, chorizo, potatoes, tomatoes and onions wrapped in a whole wheat tortilla), short stack of pancakes and a cup of coffee.

I should note that I added Havarti cheese to my would-be burrito, because a morning breakfast burrito requires cheese, end of story. After some wait, we received our drinks and I got my cup of coffee, which was nice and hot. The flavor was nothing extraordinary; it was a generic cup of coffee like any other. After some more waiting, my friend and I realized the food was taking quite a long while. There is nothing worse than a long wait time when you're starving and you know your food is coming to you… eventually. We figured that maybe the kitchen was busy, but we quickly realized the restaurant wasn't even half full. There were only a handful of patrons dining at the restaurant, and although our waitress was very courteous and accommodating, this sista was hungry. Luckily, our food arrived minutes before I took off my earrings and things got ugly.
As a saving grace, our food was indeed good. My Little Donkey was great, the chorizo and havarti tasted great together and the potatoes were really well seasoned but not enough to overpower the chorizo. It was a flavorful and filling way to start my lazy Sunday. I was very thankful for having added cheese to it; it really livened up the plate.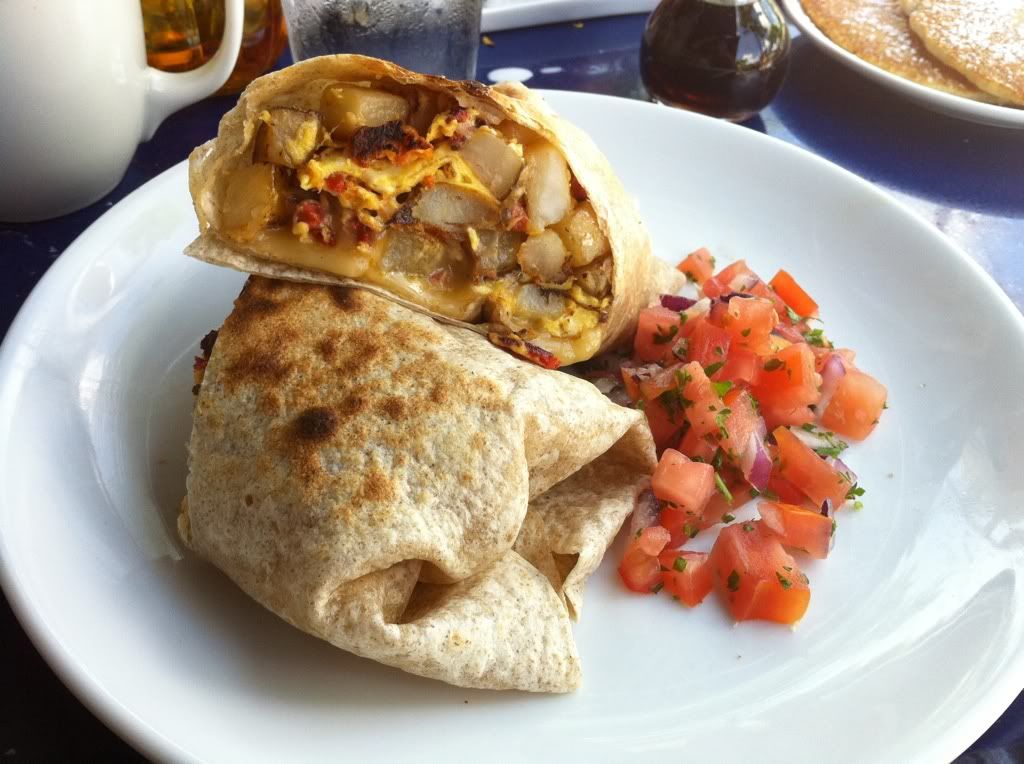 My short stack of pancakes came with a side of Sweet Point's homemade maple syrup. How can maple syrup be homemade you ask? I asked the same question and the waitress said they infuse their maple syrup with strawberries and blueberries to give it a unique taste. These pancakes were great, they tasted fresh and completely different to any pancake I've ever had. They had a very light dusting of confectioner's sugar over the top that gave them an added hint of sweetness. The cake itself had a soft and fluffy interior, but the outside of the pancake actually had a tiny crispiness to it, I'd never had pancakes that were crisp on the outside. The edges of the pancakes also had a little more crisp to them. The maple syrup was also very good and flavorful. Initially, I didn't pick up any blueberry or strawberry flavor in the syrup, but none the less it did taste different in a positive way. I was left wanting more pancakes even though I was completely stuffed.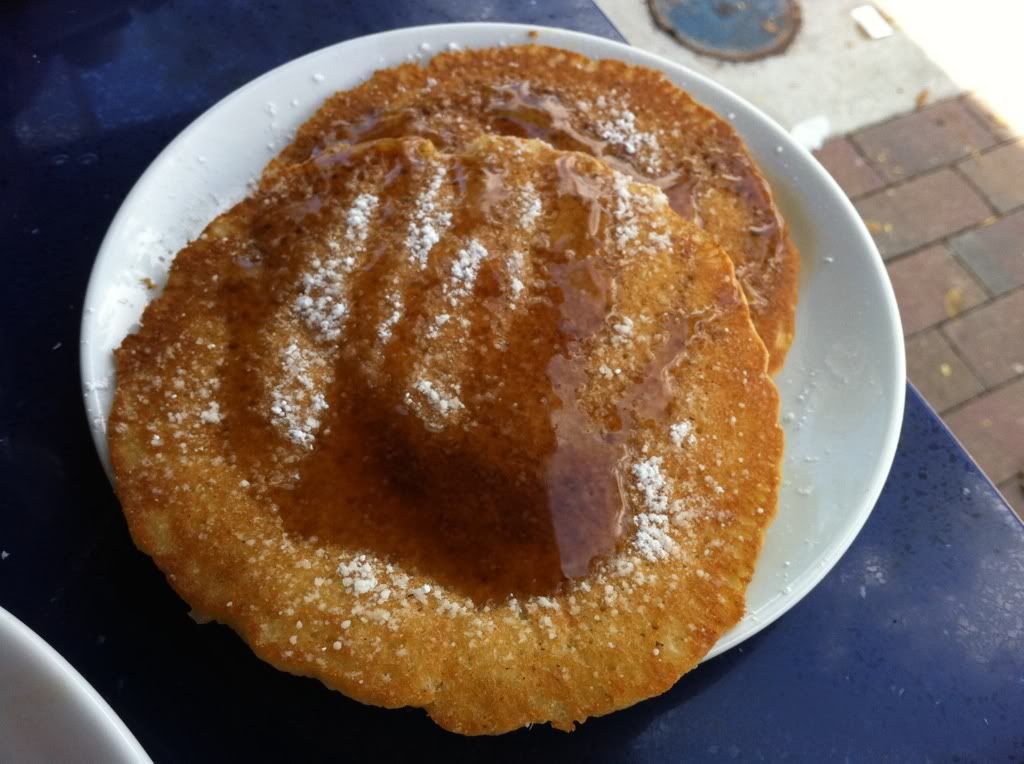 This was a good find; the only downside was the overextended wait time for our food. Luckily, the food was good and somewhat made up for the delay. I left without trying any desserts which is what the place is mostly known for, so I'll try to make it back another day. Hopefully when there won't be any problems on the next visit.
____________________________________________
Restaurant Details:
Sweet Point Bakery & Cafe
3252 NE 1st Ave Suite 108
Miami, FL 33137
786.477.6235