So as most people already know, Miami New Times recently came out with their 'Best of Miami' compilation. They gave this year's 'Best Breakfast' award to the First & First Southern Baking Company, so naturally I had to see for myself. Seeing as breakfast is the most important meal of the day and my personal favorite right after post-sex dessert, checking this place out was a must. On my first attempt to go to this restaurant, I was faced with the grizzly truth that downtown Miami is where society goes to die. There was no parking within a 5 block radius of the restaurant and by the time I was done being cut off, given the finger and avoiding a handful of accidents, I decided it was best to abort my mission for now. Driving away from downtown Miami I was left with a migraine or aneurism, I'm still not entirely sure which.
I decided to try one last time and trekked to downtown early one Saturday morning and luckily found parking one block away from the restaurant. I walked into the restaurant where several of the tables and chairs were still stacked on top of one another. My initial thought was that perhaps they hadn't opened just yet, but I was quickly greeted and told to take a seat where ever I liked. The restaurant itself was covered in the color white similar to that all too familiar Colonel Sanders statue. The waitress/hostess/cashier was really friendly and suggested I try their café con leche. I know this is a southern restaurant and all, but I suppose if a place is to survive in Miami it has to acclimate just slightly to the surrounding culture. That being said, I drank my café con leche and ordered some food.
I went with their Egg and Cheese Breakfast which as the menu reads is, "Crust cheese toast with ham with an egg cooked right in the center." What I envisioned was an egg in a basket with ham and cheese, but what I got was 2 fried eggs between two slices of white toast, unknown white cheese and ham. I asked the waitress what kind of ham they use and she said with a blank stare, "Um... regular ham." What I got looked a lot like the mystery meat that Sedano's regularly has on sale for $1.99 a pound. I had also asked about their cheese and I got the response, "I don't know… white cheese." A real genius this one, at that point I told her it didn't really matter. It was obvious I was pulling teeth from a toothless bum. For the record though, the cheese was Swiss. The sandwich itself was a good breakfast sandwich that I could've made at home. Nothing about it screamed southern cooking or 'best breakfast in Miami.'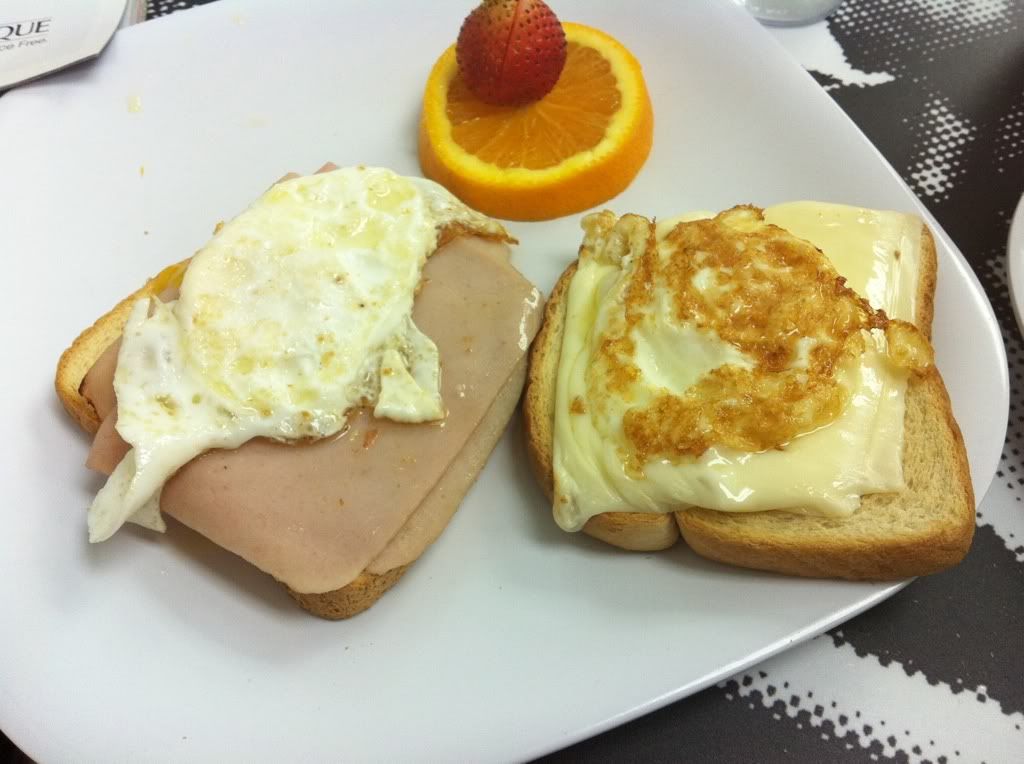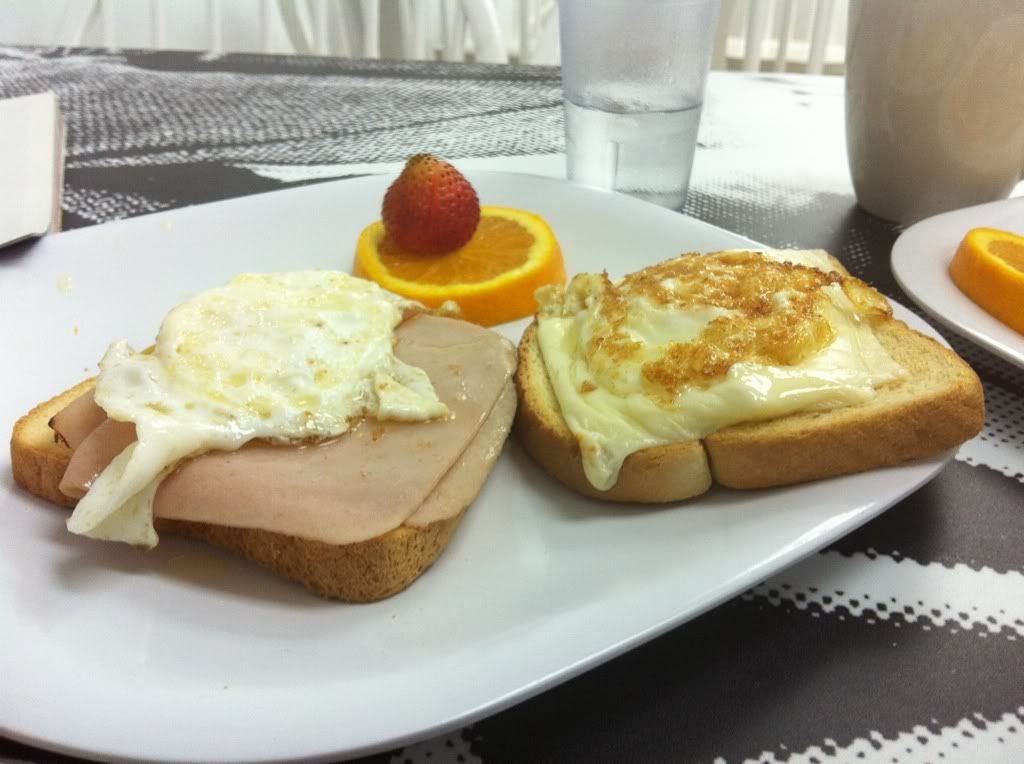 I then decided to have their potato pancakes with sour cream and fired apples. Their pancakes were very different from any potato pancake I've ever had. They were very flavorful and had minced onions in them. However, I would not call them pancakes by any measure; a pancake can hold its form for the most part. Whereas what I was served resembled pan seared mashed potatoes. Flavorful none the less, but definitely not potato pancakes.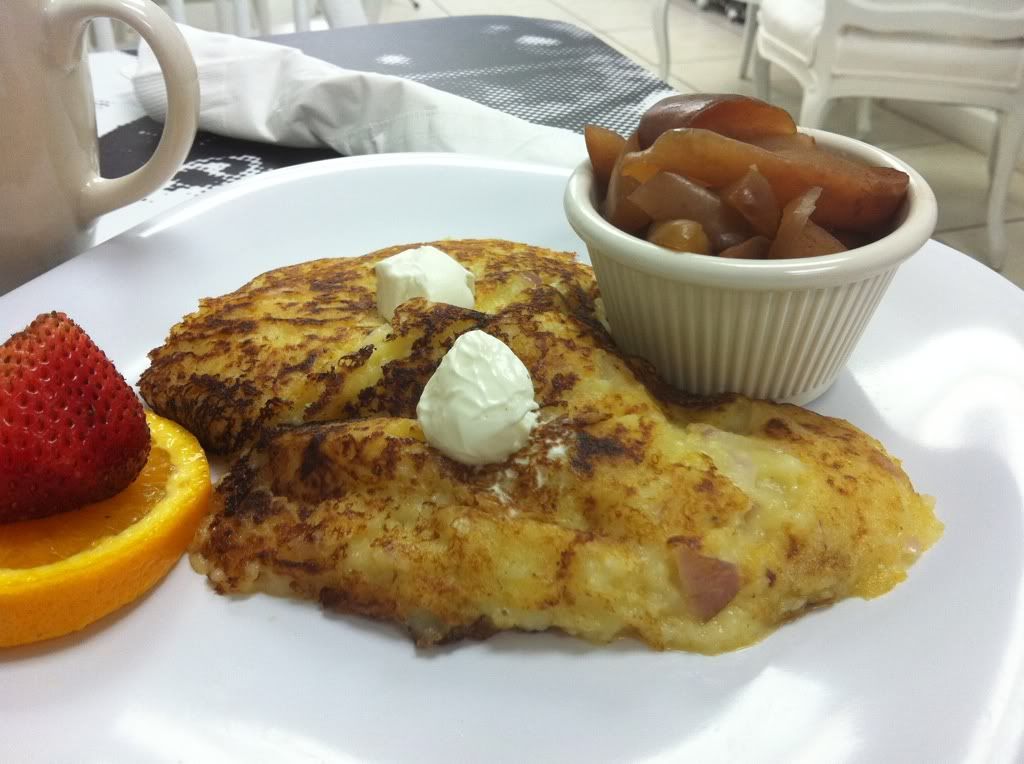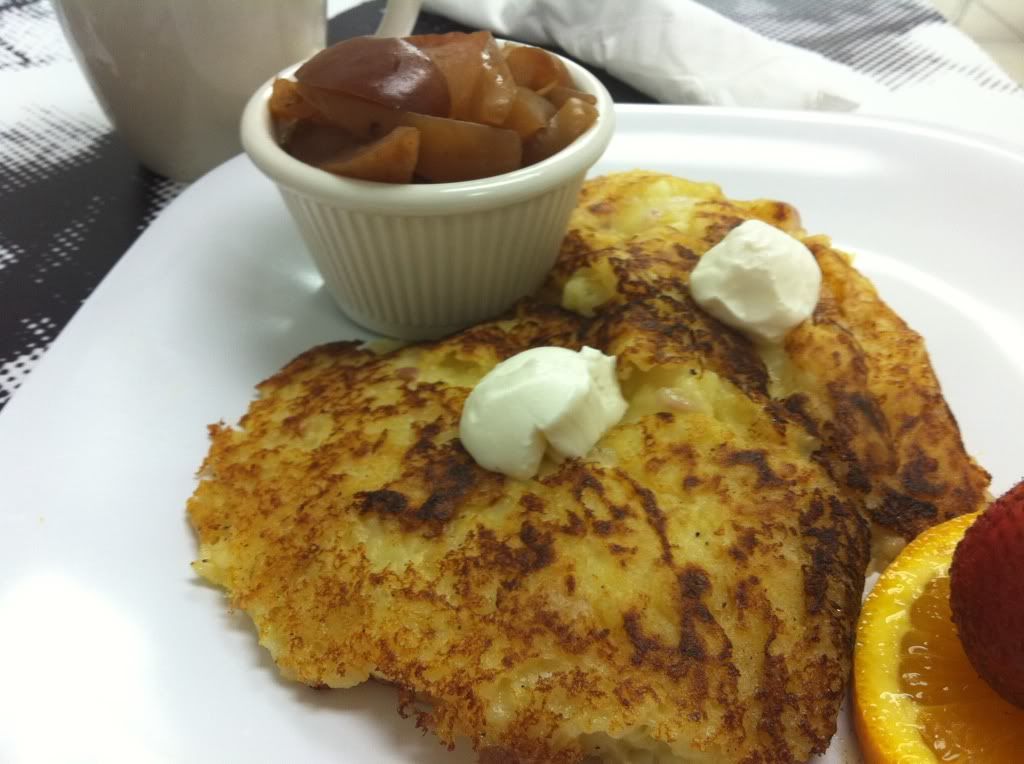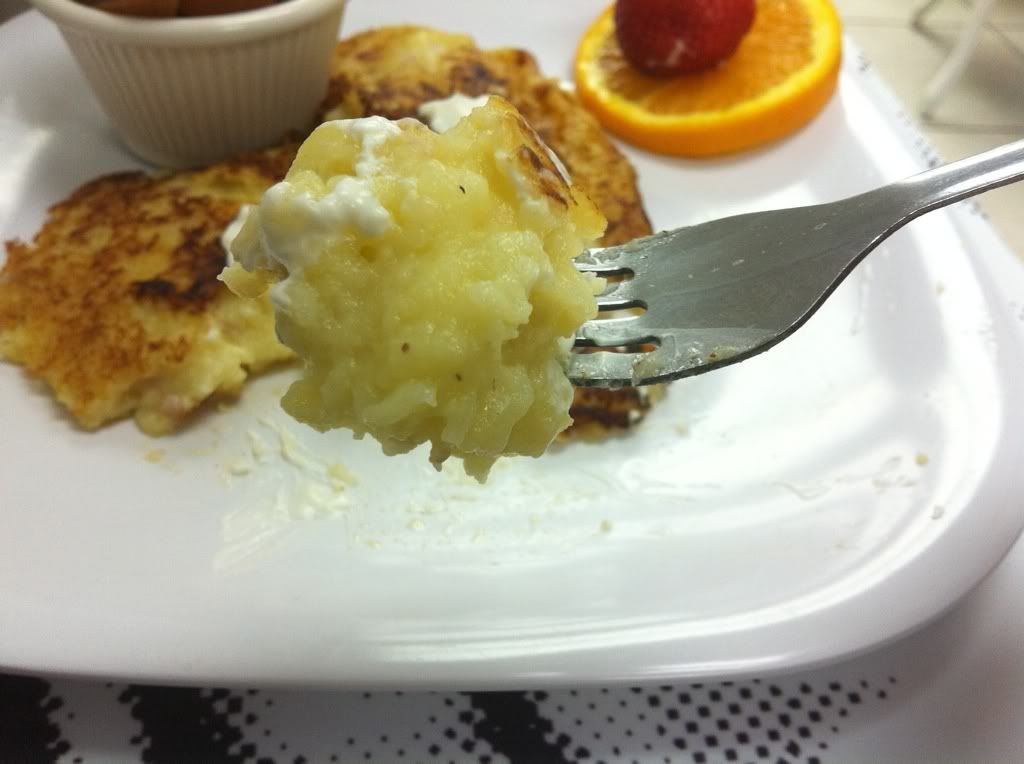 This place was a letdown unfortunately. I completely disagree with the Miami New Times "best breakfast" designation; I've had a better breakfast at Cracker Barrel. This place is an easy quick fix if you're in the immediate area, definitely not a place to drive out of your way and into the pits of hell (aka downtown Miami traffic).
__________________________________
Restaurant Details:
First & First Southern Baking Company
109 NE 1st Ave
Miami, FL 33132
305-577-6446
http://firstand1st.com/