A while back my friend Marlon asked me, "How is it that People's Bar-B-Que isn't on your blog?" and my simple answer was, "I've never heard of it." So I looked into it and found out People's Bar-B-Que served up soul food and BBQ in the heart of Overtown (probably one of the few neighborhoods in the 305 with a worse reputation than my beloved Hialeah). I did some research and I found out that the restaurant has actually been around since the 1960's. In those near 50 years of existence it has gotten some amazing press, such as getting mentioned as D-Wade and Lebron's favorite soul food spot in the MIA. Even getting a post on Lebron James' official website recently:
http://www.lebronjames.com/2012/05/07/peoples-bbq-in-overtown-miami/
This restaurant has also gotten some horrific press over the years, most notably the 2010 story that the Miami New Times so charmingly dubbed as "Maggotgate." Sounds Yummy huh? I won't bore you with the details, but if you're interested:
http://blogs.miaminewtimes.com/shortorder/2010/08/maggotgate_peoples_bar-b-que_c.php
Me being the glutton for punishment that I am, I took this information and put the restaurant on my "to do" list. Fast forward to a week ago; I was off from work and decided to go somewhere for lunch, after being completely disappointed with the food at Crumb on Parchment I made the trek over to People's Bar-B-Que. The restaurant itself looks… shady, to say the least. I mean lets not fool ourselves here, Overtown isn't the safest (or prettiest) part of town and you know there is something wrong when every window in the restaurant is barred up like a prison. Like many other people, I had passed by this place for years, never realizing it was an operating restaurant. There aren't big windows and no brightly lit signs, but a packed parking lot that gave the hint that there was something going on. So I pulled up and had to park in the grass. I walked passed a crackhead and into the restaurant; everything was dimly lit and it didn't seem like they had any air conditioning but a few working fans. They had hand written signs hanging up on the walls, definitely not a million dollar establishment. They had menu items posted on the wall, but some of the postings were outdated. Your best bet is to just ask one of the people working the counter. The restaurant was packed with nurses, suits and officers all chowing down. You can either sit down and be served or just walk up to the counter and take your food to go; I went with the latter. I looked over the menu and I knew whatever I was gonna get had to have extra SOUSE. Not sauce, but SOUSE!
Picture taken from second visit
I mentioned to the girls at the counter it was my first time and one of them said, "You gotta get the fried chicken!" Another girl chimed in and said, "Nuh-uh! Girl, don't listen to her! You gotta get the ribs! It's beez in the trap, ya heard?!" Oh and I heard. I figured if I was going to get the SOUSE (and apparently some bees in a trap), I might as well go with their ribs. I decided to get a lunch meal, so that meant a half rack of ribs, two side dishes and corn bread. Their ribs were great, especially with the SOUSE which gave it a nice mustardy tanginess. Their SOUSE is actually their home-made barbeque sauce. I will note that the ribs didn't fall off the bone, which means I had to pick up my hair, take off the chonga earrings and roll up my sleeves. The ribs required some definite
werk
. Another thing worth mentioning is that I don't know who they have cutting up their ribs, but the way those things were hack-sawed you'd think they had Ray Charles on rib duty. The flavor of the meat was slightly seasoned and delicious, but what really made the ribs pop was that SOUSE.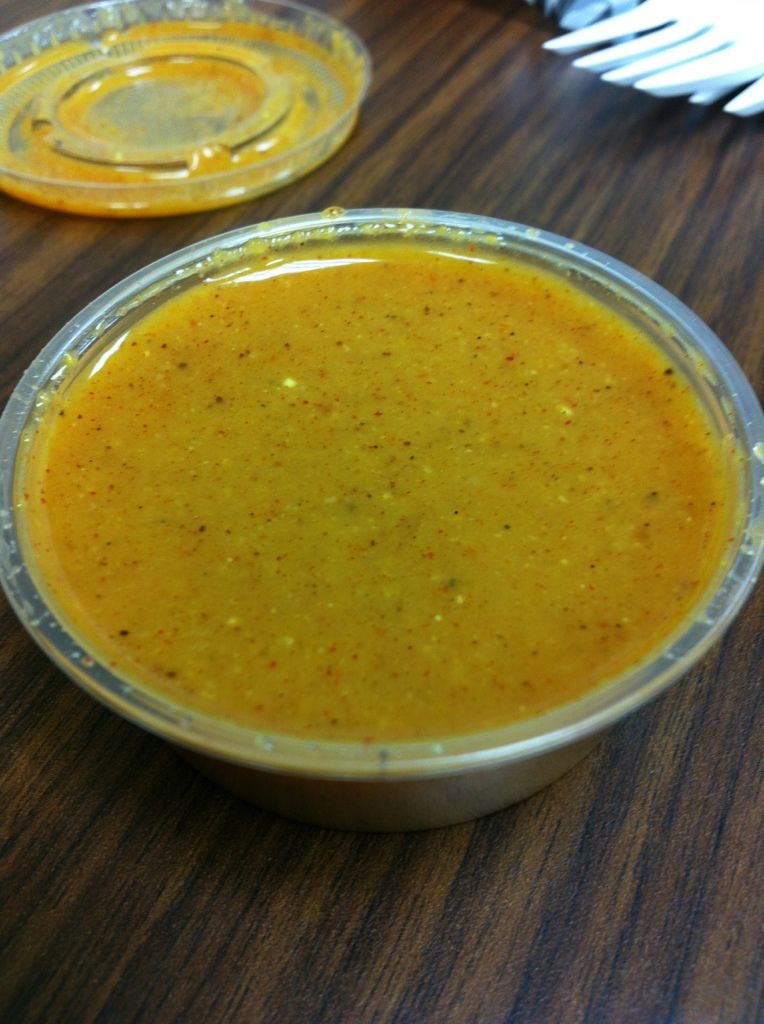 As my sides, I went with their pigeon peas and rice (arroz con gandules mijo!) and their homemade mac and cheese. The rice was delicious if you got some of the SOUSE on the rice, it was even better. I now understood why they sold the souse on the side in medium or large containers; I wanted to put that shit on everything! Their mac and cheese was good, not the best I've had by any measure, but good. It could've used a tiny bit of salt and pepper, but other than that it was cheesy and creamy. I would get it again the next time I go. Their cornbread was great; it was buttery, piping hot and moist. It didn't even need a bit of butter, plus it served as a great vehicle to mop up any leftover SOUSE. The serving was definitely enough to feed two people or one massive fat ass and for under $10, this was a great deal.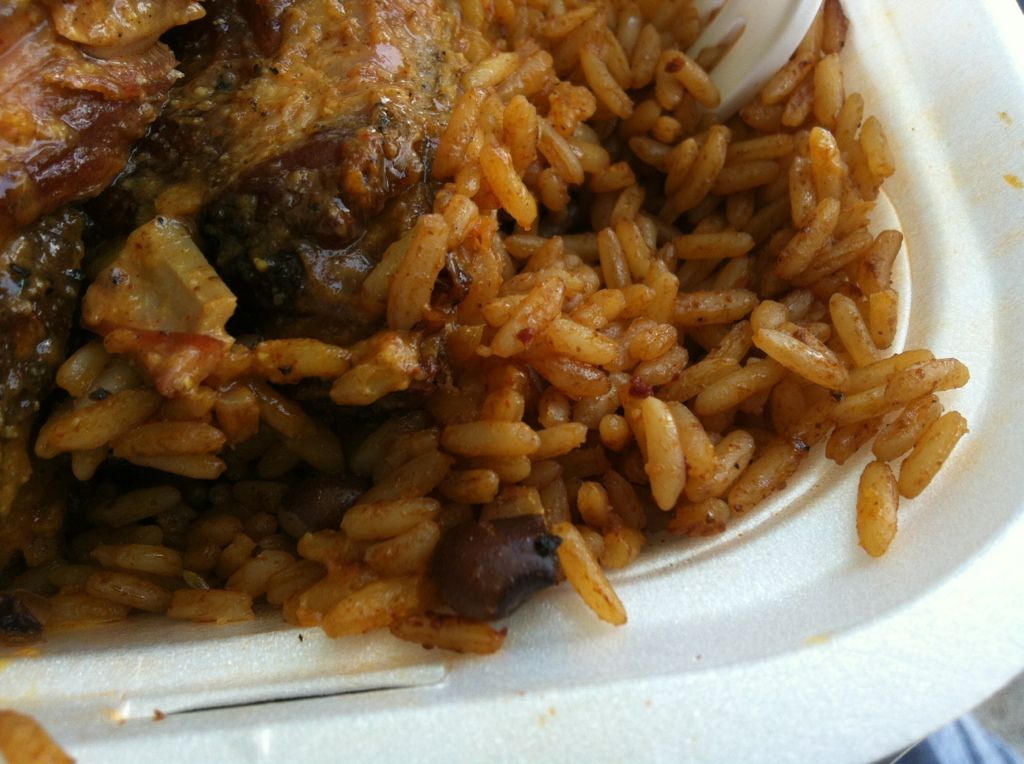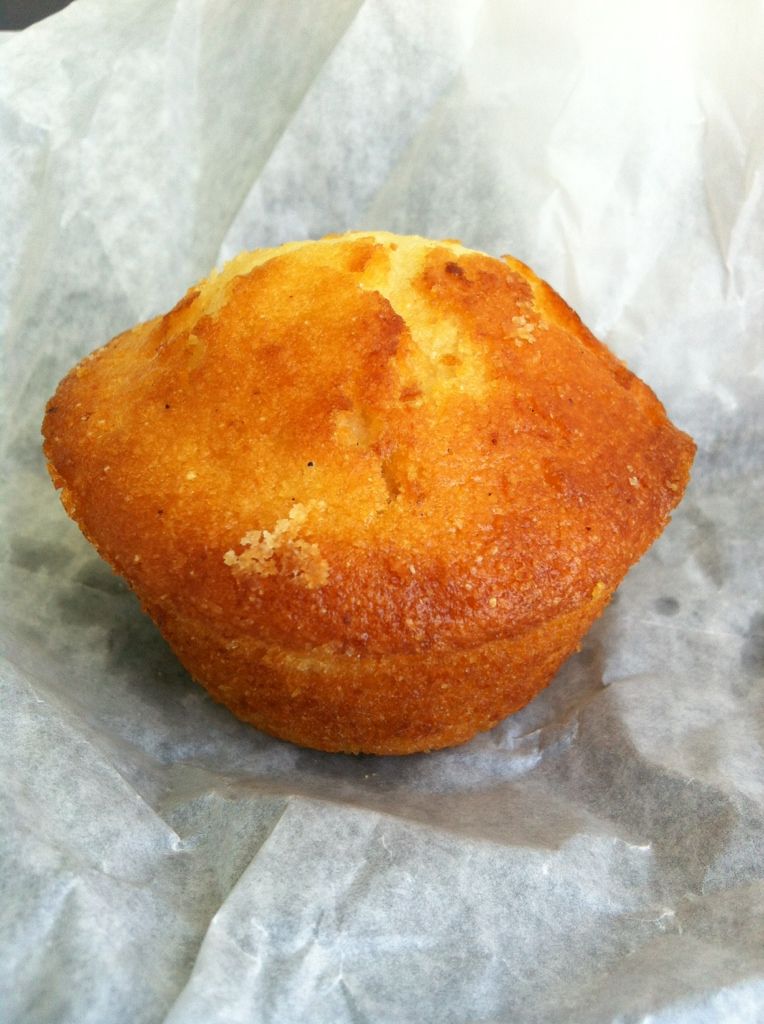 Lastly, I got a slice of lemon cake. They had several types of cakes on display, none with any kind of description. So I asked my 'beez in the trap' friend if they had any lemon cake and sure enough they did. The cake was amazing; soft yellow cake with a delicious lemon frosting and between the layers of cake there was a layer of lemon curd to give it a nice burst of flavor. I would go back there for this cake alone, especially on a hot summer day.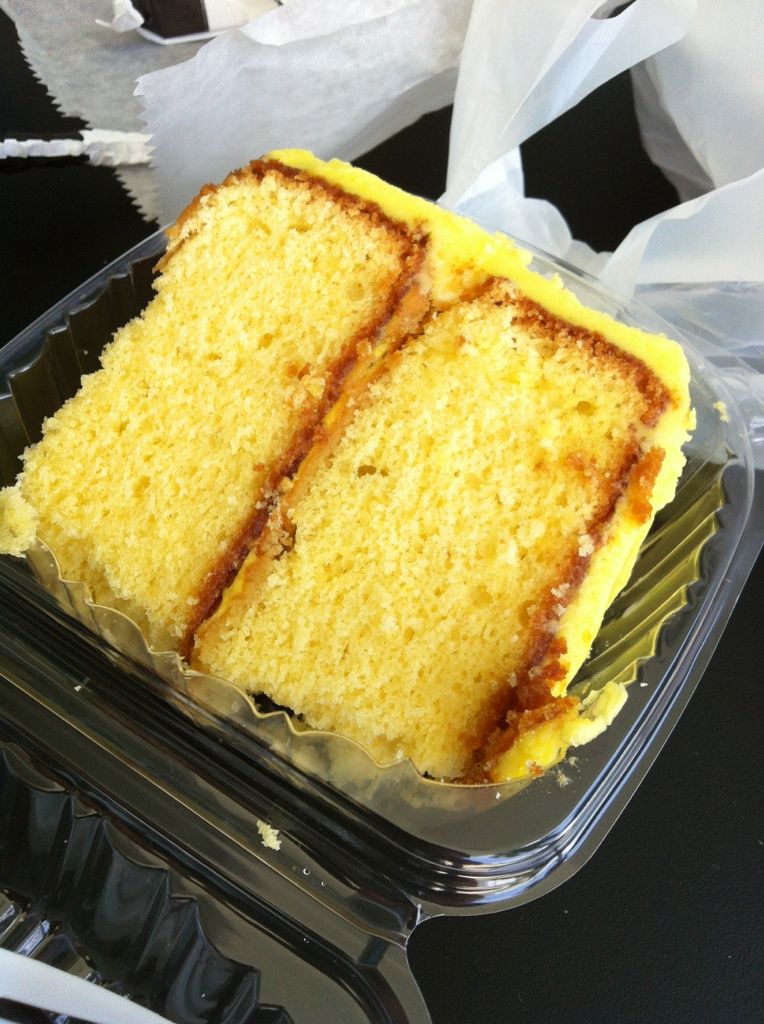 I actually really liked this place. They seem to have cleaned up their act since their 2010 hiccup. The food was really good and a hidden spot for real-deal traditional soul food in Miami. I wouldn't hesitate going back to try their fried chicken and the other types of cake they offer. Be sure to try their SOUSE, cuz it's beez in the trap! Keep in mind, this place isn't fancy or high-end by any standard. If anything, it would be better described as a dive. What I really liked about this place was that it had character, it was genuine and not trying to be something it's not. Every staff member was nice, attentive and welcoming. It's a great place for lunch, if you can find parking in the area and avoid getting harassed by those pesky crackheads.
____________________________
Restaurant Details:
People's Bar-B-Que
(305) 373-8080
360 NW 8th St
Miami, FL 33136