A while back I was invited to check out the second run of
Miami Brew Bus
, a new venture by the folks behind Lokal offering people a safe and boozy way to check out the blossoming South Florida craft beer scene. For $60 you get your ass on an air conditioned bus and check out 3 local breweries that are molding the face of South Florida craft beer. As with all other food trends, Florida is running on
Cuban time
when it comes to craft beer. However, we're quickly making up for lost time and some amazing breweries are rapidly popping up through out the state.
The Brew Bus starts the party bright and early at 11:30am every Saturday and Sunday. Participants meet up at Kush in Wynwood and start the day drinking some
Daddy's Brews
. You mingle and next thing you know you're on your way to beer heaven.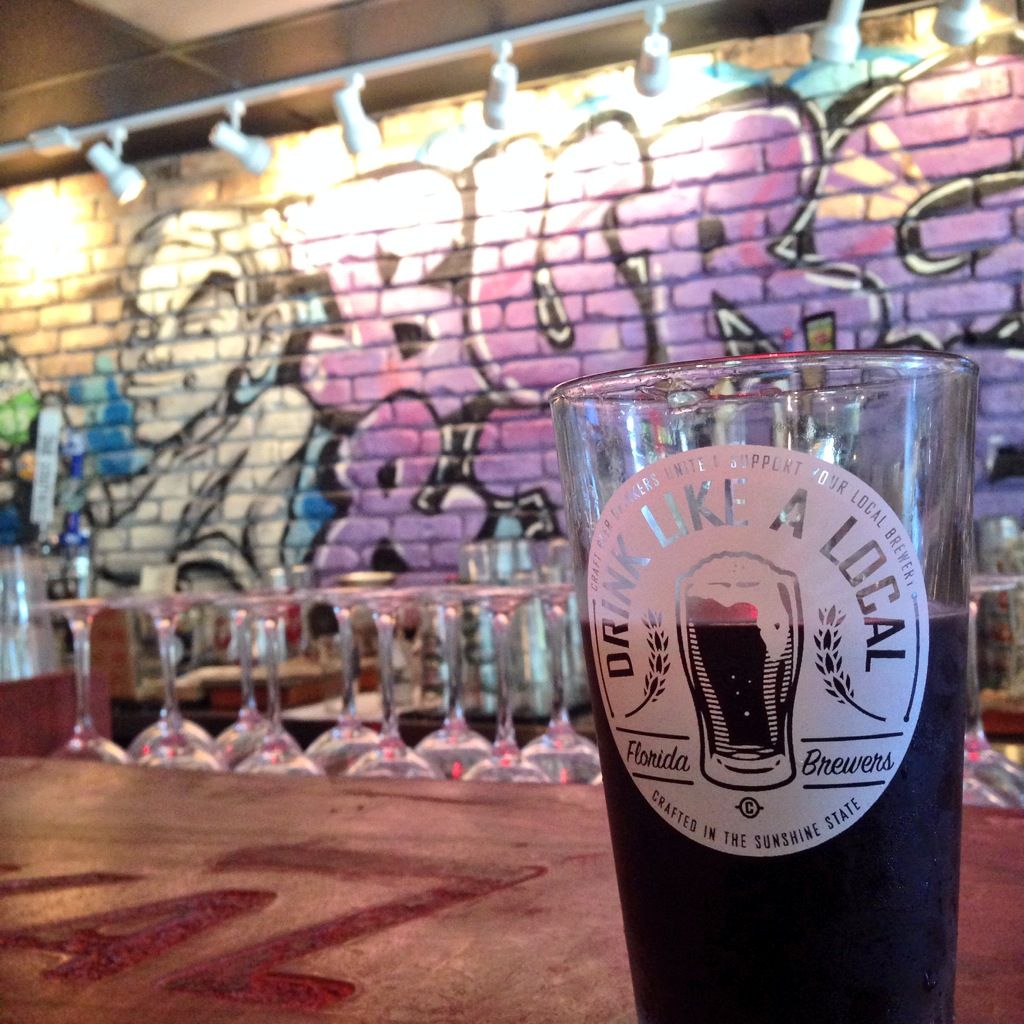 Sessional Peanut Butter Porter from Daddy's Brews.
First stop:
Funky Buddha
. This brewery has already been ranked to have
one of the best beers in the world.
So it's no coincidence that this place is the first stop on the Miami Brew Bus tour. You get a full behind-the-scenes tour of their operation and get to sample three of the beers that they're working on. Beers sampled included their Doc Brown Ale, Floridian Hefeweizen and their Hop Gun IPA. I've had the pleasure of making the pilgrimage to Funky Buddha on a few occasions and every beer I've ever had has been nothing short of fantastic. From the award winning Maple Bacon Coffee Porter to the Sweet Potato Casserole there is a creative beer here for EVERYONE.
Funky Buddha Kegs
By now you've got a light buzz going and it's time to hit up brewery number two, MIA Brewing. At the time of my visit, MIA was in the middle of construction and no where near opening. That didn't stop the team at MIA Brewing from giving us a tour and offering us three different beer samples. It was extremely neat to see the process of creating a brewery and all of the construction it takes to put an operation like that together.
Matt ( fearless tour guide) with beer in hand at MIA Brewing
Last stop on the tour was
Wynwood Brewery
, the first official brewery in the 305. This family owned and operated brewery is brand new and in the heart of Wynwood. By the time we got there, we were all rocking a good buzz from the day's beer consumption. Brew Bus participants were welcomed into the breweries tap room where one of the owners, Alex G Money, explains their journey and their beer. All the while tasting three of their brews. The tour wrapped up at around 5pm and back at Kush, just in time to dig into some food to soak up all of that beer.
a Rafflecopter giveaway