Contrary to popular belief, my life isn't all nutella, cheeseburgers and ice cream. Though, I really wish it was. I try to eat relatively healthy from time to time and had actually decided to venture into the world of oatmeal. Truth be told, I had never had oatmeal... EVER. So I bought myself a container of quick oats at the market and made myself a bowl. After my first bite I asked myself, "
How the fuck do people eat this shit?! This is garbage."
I'm sure there are people out there that will disagree with my brash opinion and try to convince me on the marvels of oatmeal and how delicious it can be, but until someone can show me the way my opinion remains intact.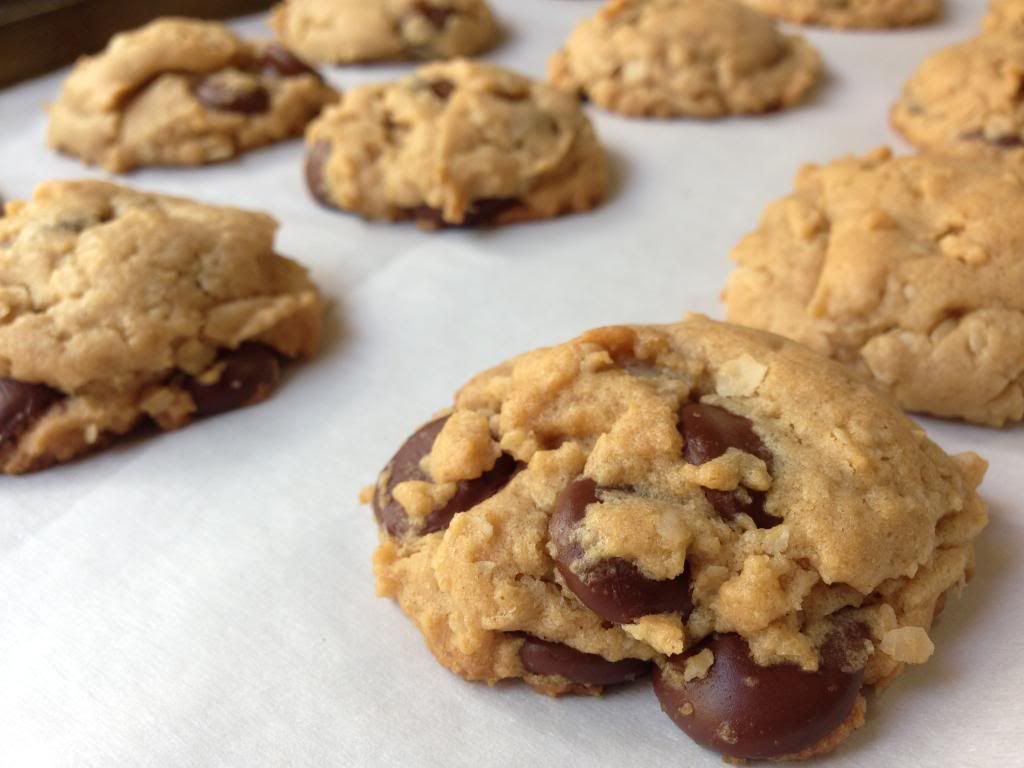 The problem then lied in the fact that I now was the not-so-proud owner of a giant container of oats and I had to figure out a way to get rid of it. Cue this recipe, this recipe is the result of throwing in a little of this, a lot of that and #PLP. These cookies have peanut butter, dark chocolate and oatmeal, so as far as I'm concerned they're like SUPER healthy.
Ingredients:
- 1 Cup all-purpose flour
- 1/2 Teaspoon baking soda
- 1/2 Teaspoon of baking powder
- 1/4 Teaspoon salt
- 1 Tablespoon of Vanilla Instant Pudding Mix
- 1/2 Cup of unsalted butter at room temperature
- 1/2 Cup of white, granulated sugar
- 2/3 Cup of brown sugar
- 1/2 Cup of smooth peanut butter (chunky works too)
- 1/2 Teaspoon of vanilla extract
- 1 large egg
- 1 10oz package of dark chocolate chips
- 3/4 cup of rolled oats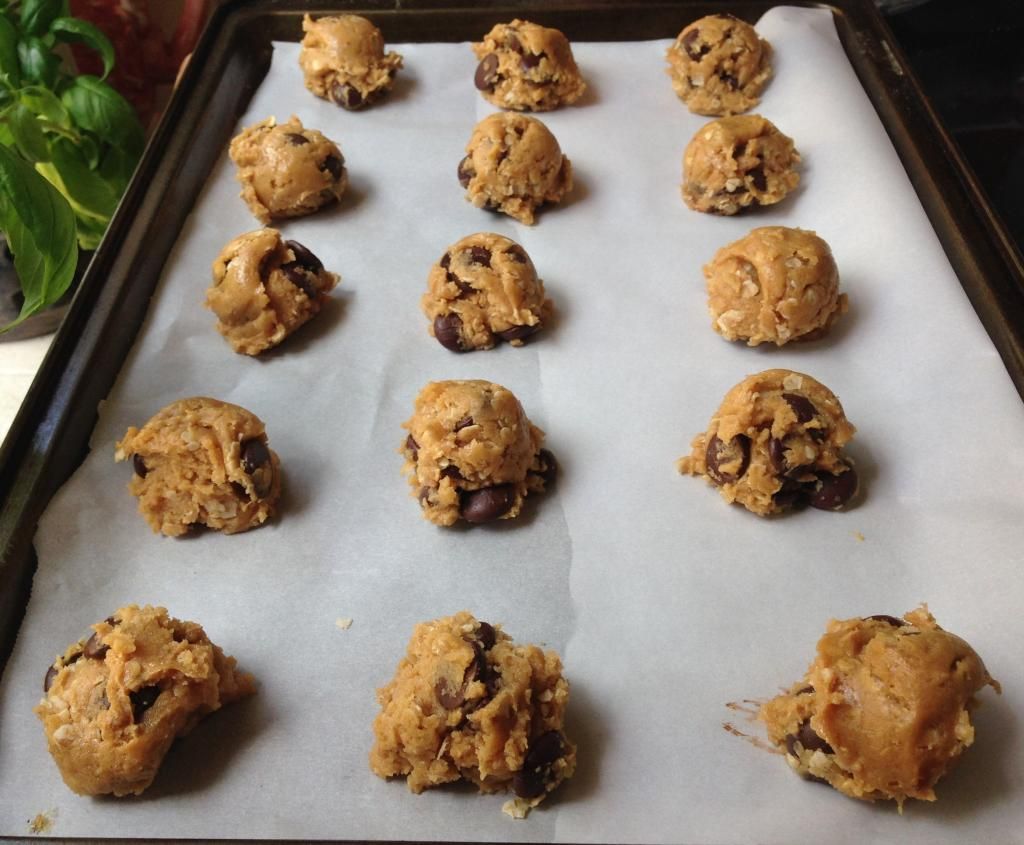 Preheat your oven to 350 degrees. Then, line two baking sheets with parchment paper and set them aside.
In a medium sized bowl, combine your flour, baking soda, baking powder, salt and vanilla instant pudding mix.
In a large mixing bowl using a hand mixer, combine butter, brown and white sugar until creamy and smooth. Add peanut butter, vanilla extract and egg then mix until all ingredients are incorporated. Slowly, mix in your dry ingredients until combined. Then, fold in chocolate chips and oats.
Scoop the cookie dough one tablespoon at a time onto the baking sheets leaving about an inch of space between each cookie. Bake for 10 minutes and let them cool. Recipe yields about 40-45 bite size cookies.